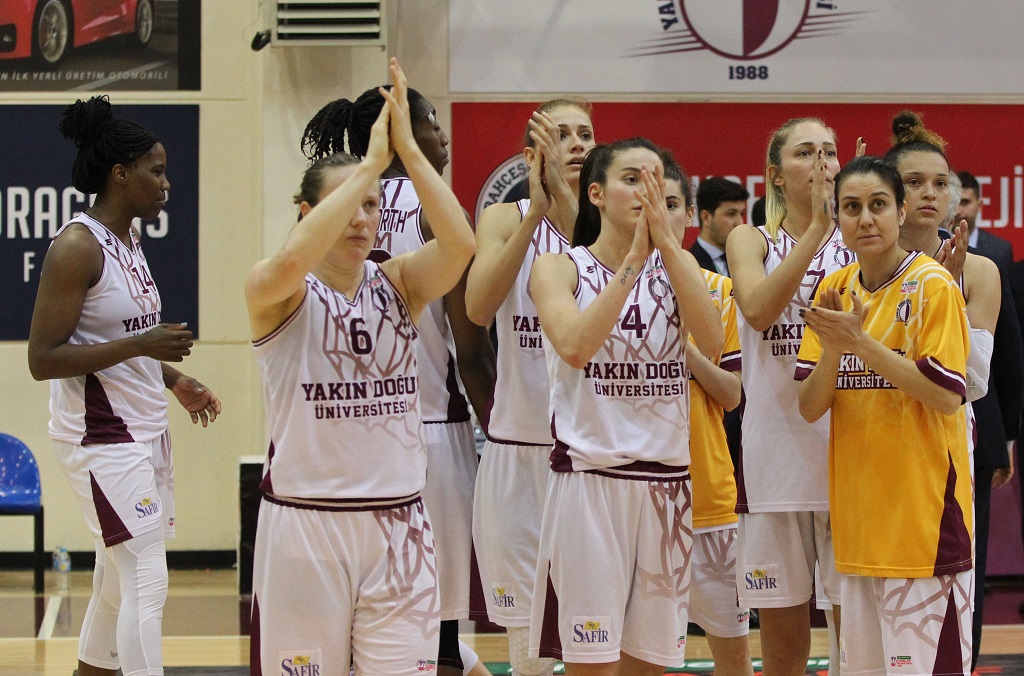 Near East University Women's Basketball Team paired with Çukurova Basketball for the Play-Offs semi-final matches of Turkish Women's Basketball Super League. Facing Çukurova at Caferağa Sport Saloon on Wednesday, May 2, 2018, Near East University won the first leg of the semi-final with a hard-fought win 78-76.
Near East University Sports Club released that the second leg of the semi-final between Near East University and Çukurova Basketball would be played at 14:00 at Istanbul Caferağa Sport Saloon on Saturday, May 5, 2018.
Basketball enthusiasts can watch this thrilling game live on TRT Avaz.
Zafer Kalaycıoğlu: "We want to win and have the all-important home advantage for the third match"
Expressing his views regarding the second leg of the semi-final game that they would play versus Çukurova Basketball, the Head Coach of Near East University, Zafer Kalaycıoğlu stated that it would be a tough match.
"No match is easy to win in Play-Offs. The best placed teams of the league are competing here. Our goal is to win the game and make it 2-0 to have the most-important home advantage. We have completed our technical trainings. We will fight in the best way on the court by concentrating on the games" said he.