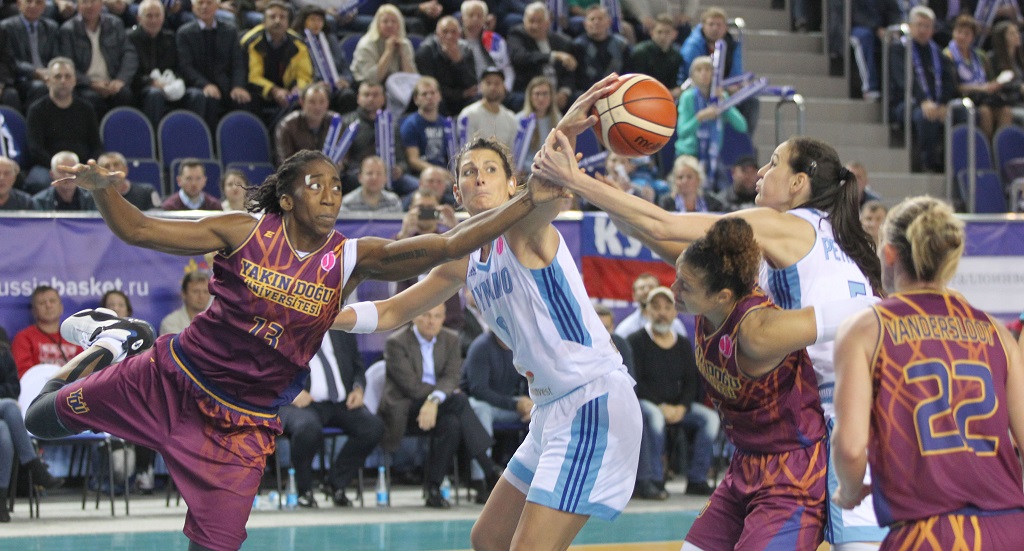 Having missed out the Final, Near East University and Dynamo Kursk will fight to qualify for the third place in FIBA EuroLeague Final Four 2018.
Near East University Sports Club released that Near East University would face Dynamo Kursk at Sopron Novomatic Arena on Sunday, April 22, 2018, at 18:00. The match will be broadcasted live on www. fiba.com/youtube and BRT 1.
ZaferKalaycıoğlu: "Having made the Final Four in Our rookie season, We Have Achieved to be Amongst the Best Four Teams of Europe"
Evaluating the third place game that they would play with Dynamo Kursk, Near East University Women's Basketball Team Head Coach ZaferKalaycıoğlu stated that they would take the court for a tough match versus a team that dominated the EuroLeague.Underlining that Dynamo Kursk had an amazing winning streak of 34 games that brought them to Final Four as an undefeated team, Kalaycıoğlu stated that Kursk as a team that dominated the EuroLeague missed it out the Final. "We also missed it out the Final in our rookie year. Our defeat in the semi-final against Sopron doesn't change the fact that we are amongst the best four teams in Europe. I congratulate Sopron for their win. I also thank to all of our players as we are here because of their unique and devoted efforts.In our rookie year in EuroLeague Women, we have gained Final Four experience. We will continue our way by fighting in the best way as usual" said he.