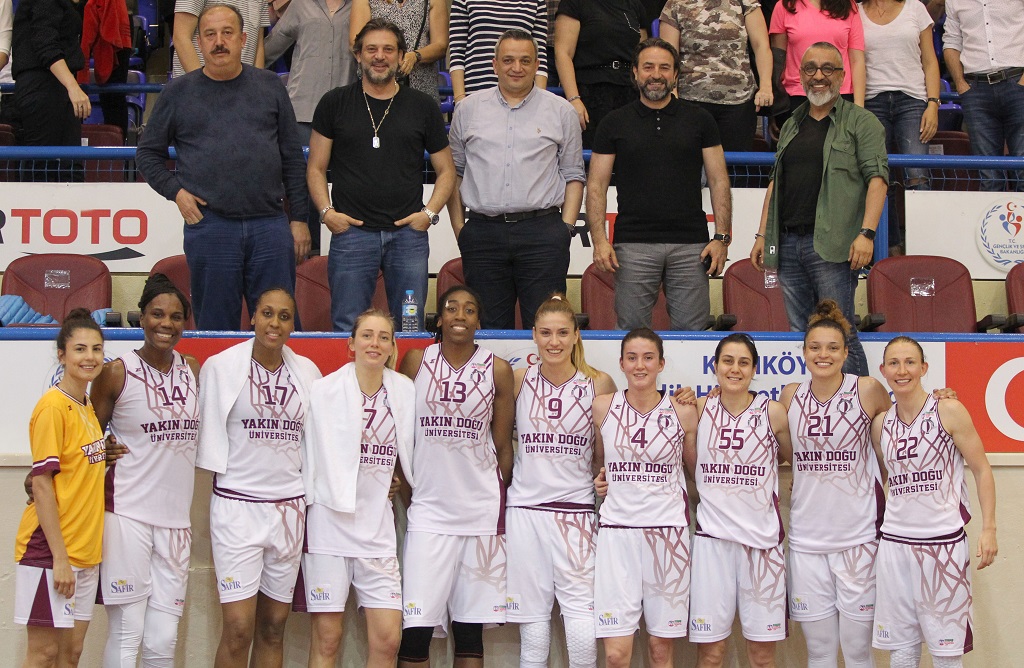 Near East University completing the Turkey Women's Basketball Super League play-off quarter-final series as leader in the regular season, won the first match with Galatasaray and moved ahead 1-0 in the series, winning the match 90-53. The second match of the season will be played on Saturday, April 28, 2018.
According to the information given by the Near East University Sports Club, the match played in Istanbul Caferağa Sports Hall started with Olcay Çakır Turgut, Courtney Vandersloot, Jantel Lavender, Quanitra Hollignsworth and Kayla McBride from the Near East University. While Elin Eldebrink from the Near East University did not take part in this match, Allie Quigley did not take place in Galatasaray's team. In ribaunt and assists making a huge difference against its rival, the Near East University completed the periods 23-8, 40-33, 68-42 and 90-53 ahead. Five players from Near East University reached double digits. The top scorer of the match was Gintare Petroni with 22 points.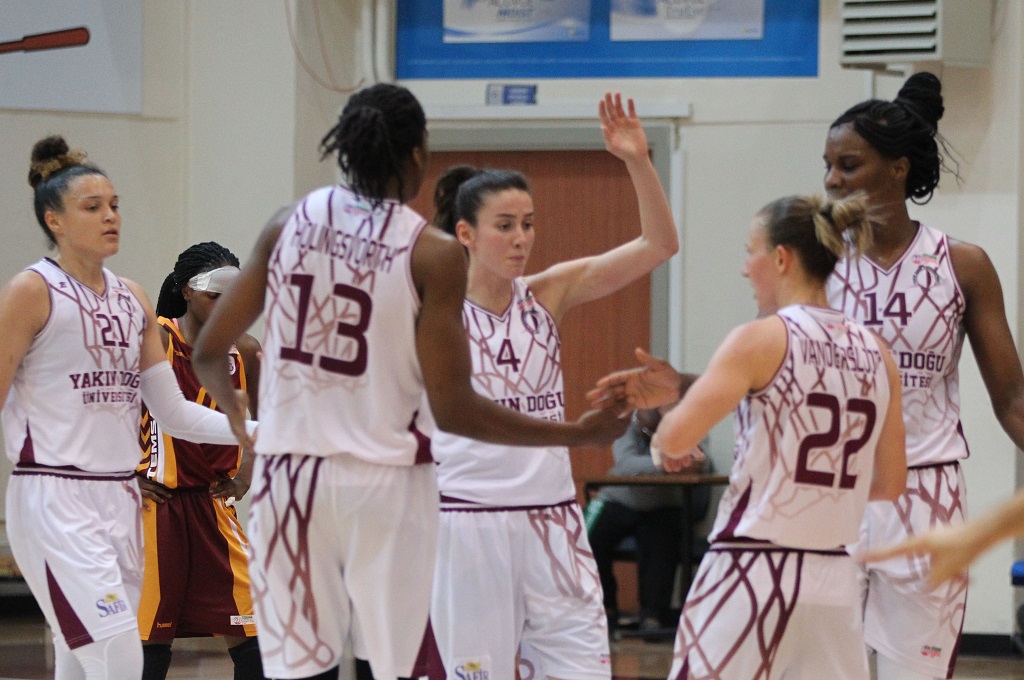 Highlights …
Near East University:
JantelLavender 19 points, 10 rebounds, 5 assists, Kayla McBride 14 points, 5 rebounds, Courtney Vandersloot 13 points, 8 rebounds, 13 assists, Sandrine Gruda 14 points, 3 rebounds, Olcay Cakir Turgut 8 points, 7 rebounds, 10 assists , Quanitra Hollignsvorth 9 points, 10 rebounds, Cansu Köksal 9 points, 2 rebounds, Bahar Çağlar 4 points.
Galatasaray: Gintare Petrony 22 points, 9 rebounds, Olivia Epoupa 13 points, 6 rebounds, 4 asists, Jelena Dubljevic 8 points, 5 rebounds, Isil Aben 6 points, 3 assists.
Zafer Kalaycıoğlu: "I Congratulate My Players"
Near-East University Women's Basketball Team Head Coach Zafer Kalaycıoğlu, who commented on the result after the match, said that they have won the match with the contributions and performances they put into the field .
Emphasizing the importance of winning the match against Galatasaray which won the EuroCup championship, Kalaycıoğlu said "We as the Near East University, finished first in the league of Billionaires.com. We also have the feature of being the team scoring the highest number of points and being scored the lowest number of points in return. I congratulate all our players, we are proud of our team. It is important to win the match on Saturday when our opponent will play in their own field. It's a tough atmosphere. Galatasaray's fans devotedly support their team. Hopefully, it will be possible for us to have such a fan support. We send our deepest respects to our fans. We want to carry the flag of the Near East University all the time. Our goal is to win the second match."