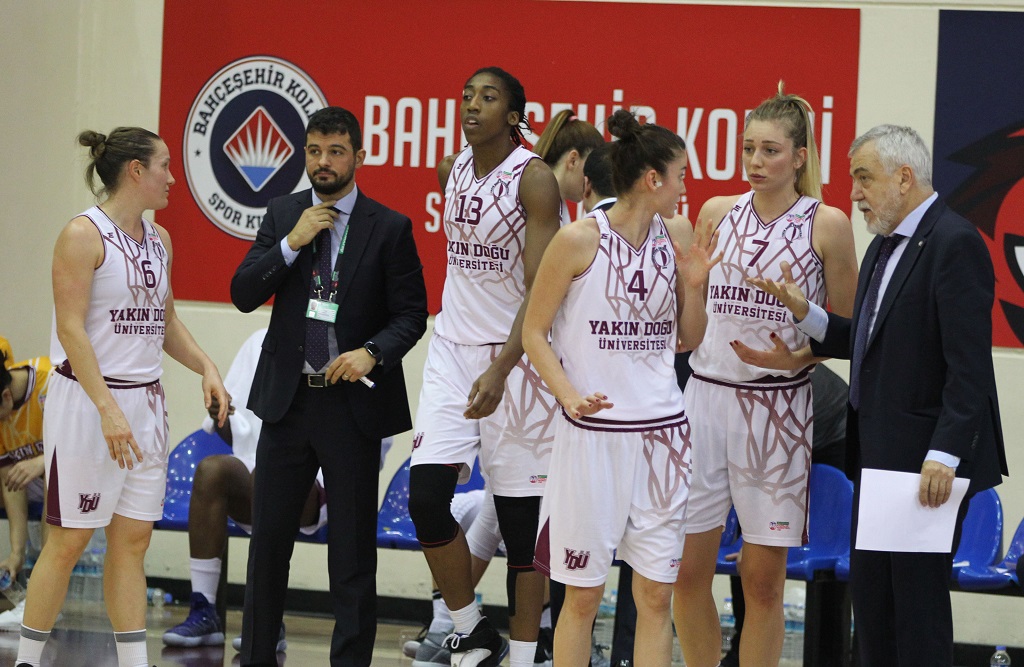 While approaching towards the end of the regular basketball season, Near East University will face Adana ASKİ for the road game on gameday 25 of the Turkish Women's Basketball Super League. During the first half of the regular season, on gameday 12 of the league, Near East University hosted Adana ASKİ at Çaferağa Sport Saloon and won the game 84-69.
Near East University Sports Club released that Near East University Women's Basketball Team would face Adana ASKİ at Adana Atatürk Sport Saloon at 14:00 on Saturday, April 7, 2018.
Kalaycıoğlu: "Winning this game is a great advantage in terms of completing the season as the leader of the league"
Evaluating the road game that they would play in Adana, Near East University Women's Basketball Team Head Coach Zafer Kalaycıoğlu stated that they wanted to win the game and have an advantage for the last game versus Hatay BŞB. "We have approached towards the end of the league. We will play in full concentration to win this game. We want to win this game and prepare for the away game in Hatay. We will face Hatay BŞB in the last week of the league. This match is important for us to finish the league as the leader. We aim to secure our leadership in the league and win the cup. Now, we are focused on winning the game versus Adana ASKİ. I have full confidence in my team, they will do their best to win the game" said he.